Welcome to Merrick Animal Hospital
Your Veterinarian in Brookfield IL
Call us at (708) 485-6500
Pet Emergency? Call us right away at (708) 485-6500!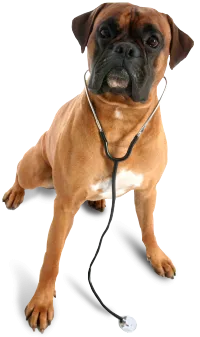 For over 80 years, the people of Brookfield, IL have been entrusting their pets to the compassionate care of Merrick Animal Hospital. We are passionate about animal health care and are committed to delivering the highest quality veterinary services available. We achieve this goal by promoting responsible pet ownership, focusing on preventative health care and creating health-related educational opportunities for our clients. We want to become your trusted partner in all of your pet care needs.

Merrick Animal Hospital is a full service veterinary clinic offering a broad range of comprehensive medical, diagnostic, dental and surgical services. Our system of care has been specifically developed to extend and improve the quality of life of our patients.

We look forward to welcoming you both to our office soon!
At Merrick Animal Hospital, we treat your pets like the valued family members they are.
Check out our Podcast: The Pet Factor

Brookfield Veterinarian | Merrick Animal Hospital | (708) 485-6500
9115 Ogden Ave
Brookfield, IL 60513