At Merrick Animal Hospital, we recognize that your pet is an important part of your family, and as such, you always want what's best for them – especially when it comes to veterinary care. The veterinarians and support staff at our clinic are ready to provide you and your pet with cutting edge veterinary medical care and exceptional service. From wellness exams and vaccines to advanced diagnostics and complex surgical procedures, you and your animal family member will receive the highest quality care and personalized attention that you both deserve at Merrick!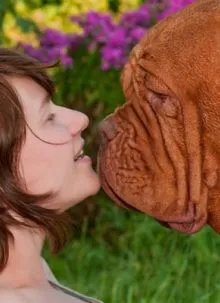 We have worked hard to develop a complete yet highly affordable system of care that is designed to extend and improve the quality of life of each patient that we serve. Whether it's a routine checkup, an advanced diagnostic test, a dental cleaning or a complex surgical procedure, we're prepared to work with you, every step of the way, to help your pet enjoy a lifetime of good health.

Our state of the art facility is fully outfitted with the most modern veterinary equipment available, including computerized medical records, digital x-ray machine, ultrasound imaging equipment, and much, much more. Our clinic features clean, welcoming exam rooms, a surgical suite, an in-house laboratory and an on-site pharmacy for all of your pet prescription needs. We also offer a broad range of nutritional supplements for sale, and can provide referrals to board certified veterinary specialists should the need for further consultation be required.

The complete animal health care services available to patients of Merrick Animal Hospital include but are not limited to:
Wellness Care
Vaccinations
Dentistry
Digital Dental Radiographs
Digital Radiology
Ultrasound
Laboratory
General Surgery
Orthopedic Surgery
Dermatology
Nutritional Counseling
Weight Management
Pharmacy
Microchipping
Boarding

To learn more about any of our main services, please select from the dropdown menu above, or choose from the links provided below. We look forward to welcoming you and your pet to our clinic soon, and hope for the opportunity to serve you both for many years to come!
Wellness

At Merrick Animal Hospital, we believe the greatest gift you can give to your animal companion is to provide them with a lifetime of quality wellness care. We have developed a comprehensive system of care that is designed to assist your pet as he or she navigates through each life stage. Whether it's a first round of vaccinations for your new puppy or kitten, a routine checkup to monitor your adult companion's ongoing health, specialized care for your senior pet, or any milestone along the way, we're prepared to work with you, at every turn, to improve the chances of your pet enjoy a long, happy and healthy life.

Diagnostics
When an animal is feeling sick or has become injured, they cannot speak to explain what's wrong or tell us where it hurts. It's up to us to be able to recognize the signs that something might be wrong, and to take the appropriate measures to identify, diagnose and treat the problem in a timely manner. Veterinary diagnostics are invaluable tools that provide our doctors with the ability to learn what's happening inside your pet's body so that we can quickly and accurately address the problem and get your companion back on the road to good health again as soon as possible. Merrick Animal Hospital utilizes a broad range of routine and advanced diagnostic tools, such as laboratory testing, x-rays and ultrasound imaging, to help manage the ongoing health of our patients.

Surgery
When your pet needs surgery, it can be a nerve wracking and stressful time. You want to know that your companion will be safe and will receive the highest quality of surgical care available. At Merrick Animal Hospital, we treat each surgical procedure – regardless of how routine it may be – as our highest priority. We offer a broad range of veterinary surgeries, all performed by our highly skilled doctors and assisted by our well trained technicians and support staff. When it comes to surgery, your companion will be in caring, compassionate hands with our team!

Dental
How clean are your pet's teeth? Did you know that without regular dental care, your companion could end up developing periodontal disease, a common but serious condition that can spread infection throughout the entire body. Merrick Animal Hospital offers all of the veterinary dental care services your pet needs to beat the odds and enjoy a lifetime of good oral health. We offer preventative dental care, the treatment and management of existing oral health problems and guidance on home dental care techniques that will help keep your pet's smile clean and healthy!